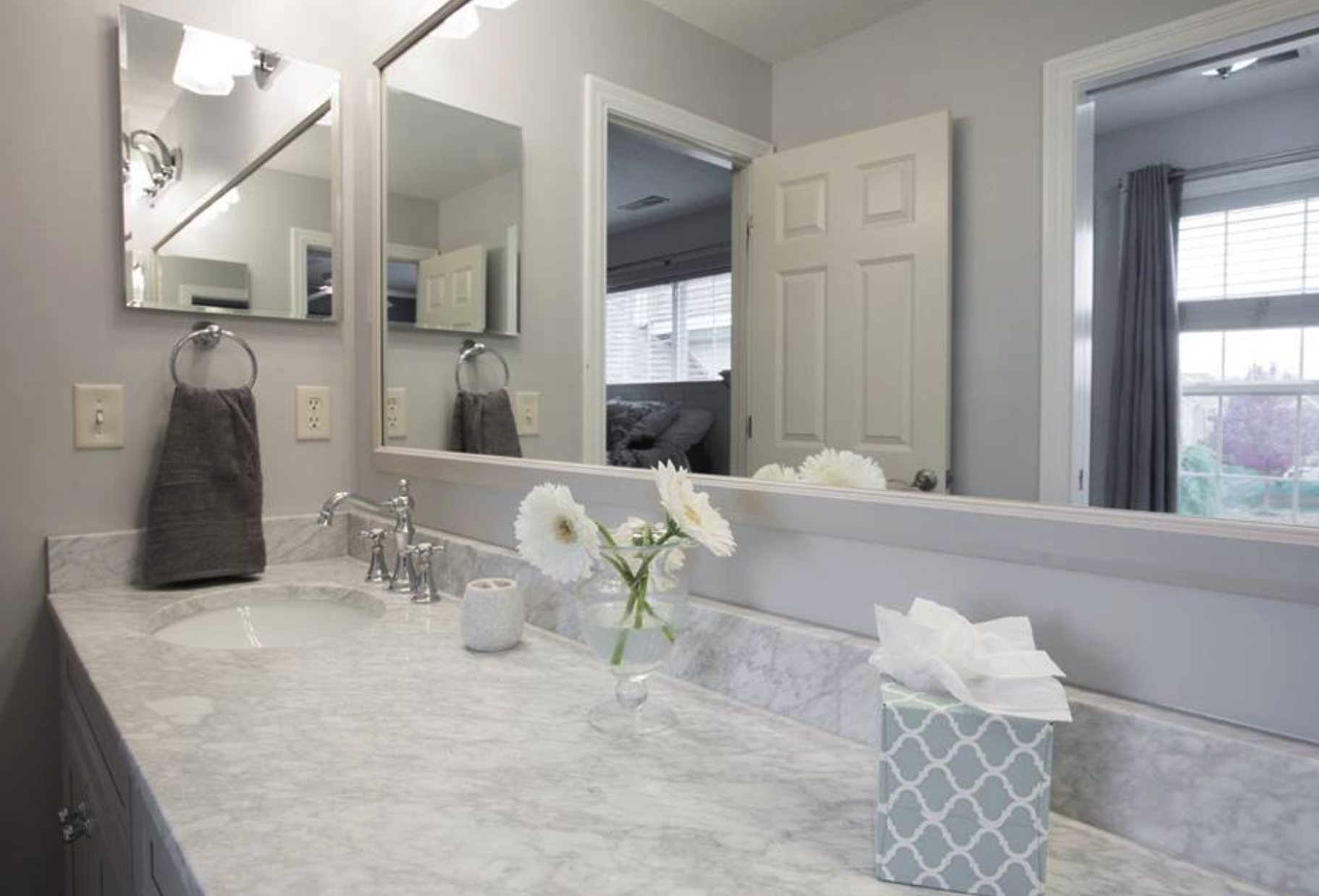 Are you thinking about turning your old, tired bathroom into a cozy retreat? If so, now is the perfect time to do so. Scheduling a spring remodel now before the weather gets too hot ensures homeowners that their oasis will be ready to rest, refresh and wash off the day's grime from summer activities.
Although a springtime bathroom remodel is one of the most cost effective ways to improve your home, you'll still want to ensure that the fixtures, colors and colors you choose for your new oasis are up there with the best of what 2016 has to offer. With that in mind, here are some tips on what to look for when designing your new bathroom.
Trough Sinks and Free-Standing Bathtubs.
Both of these elements add character to your bathroom remodel. Sometimes called a double sink, trough sinks are an elegant and handy feature that combines function and bold personality. This trend first appeared on the scene last year, but should continue to gain momentum in 2016.
Built-in bathtubs are on the decline, in fact they are often being replaced by walk-in showers. If you insist on having a bathtub, look for one in an interesting shape equipped with a tub filler.
Accessibility.
Aging in place continues to be a hot topic, especially among senior citizens and their adult children. If you plan to remain in your home into your golden years, equip your bathroom with a shower that's handicapped accessible with a zero threshold, shower seats and grab bars to help with movement from one area to the next.
Open Storage.
Whether you prefer storage under your sink or in a built-in wall area, open shelves are all the rage. Open shelving lets you roll up big, comfy towels and put them on display for a cozy feeling. If you prefer, you can also show off soaps, shells or other decorations to dress up the area.
Colors.
Forget beige and all of its different neutral hues. The hot colors for 2016 are greys along with black and white in tandem. The latter is especially trendsetting when tile is involved as the high contrast can lead to bold patterns. Various shades of gray continue to be popular, continuing a trend that started several years ago. White and gray combined is popular, along with grey and turquoise.
When it comes to accessorizing and accent colors, look for splashes of color in shades of purple, lavender and mauve. Pale purplish gray is a good choice, or choose accents in mulberry or purple wine colors.