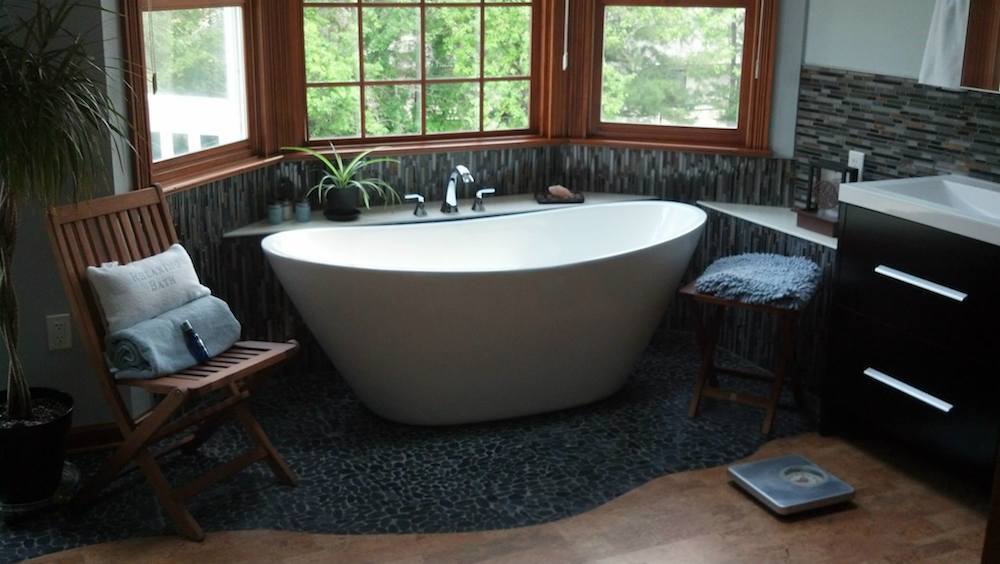 It's a great time to give your bathroom a cool, modern makeover. Beautiful baths will easily add value to your home, as well as give you a space that you will love. Here are some of the hottest trends in bathroom remodeling:
Separate Tubs and Showers
Designers and homeowners alike are favoring the separation of tubs and showers. Free standing bathtubs and walk-in shower stalls add a level of luxury that appeals to anyone desiring a custom look and feel. Glass shower enclosures are a popular choice because they create a more open and airy feel. If you have the space, consider creating a tiled walk in shower with separate soaking tub.
Removing the Tub
Another trend that's being seen more and more is the removal of the bathtub altogether. Especially when it comes to master bathrooms, many homeowners are opting to focus on just the shower. Showers with rainfall shower heads, glass doors, and gorgeous tiles give a high end look that many really love.
Elegant Light Fixtures
Light fixtures are playing a more prominent role in bathroom design. From stunning chandeliers to modern pendant lighting, there is a real focus on making light fixtures play a functional and ornamental role in the space. The right fixture brings character and class into the room.
Going Gray
In terms of color, gray is gaining popularity in the bathroom. From gray toned tiles and flooring to gray vanities and cabinetry, it offers a fresh and modern twist. White has been a favorite in the bathroom because it is bright and crisp, but design trends are moving towards adding more gray to give a contemporary feel.
The bathroom remains one of the most important spaces in the home. With the right elements, it can become a relaxing retreat for homeowners. Designers are ensuring that beautiful baths include all of the amenities that homeowners desire.