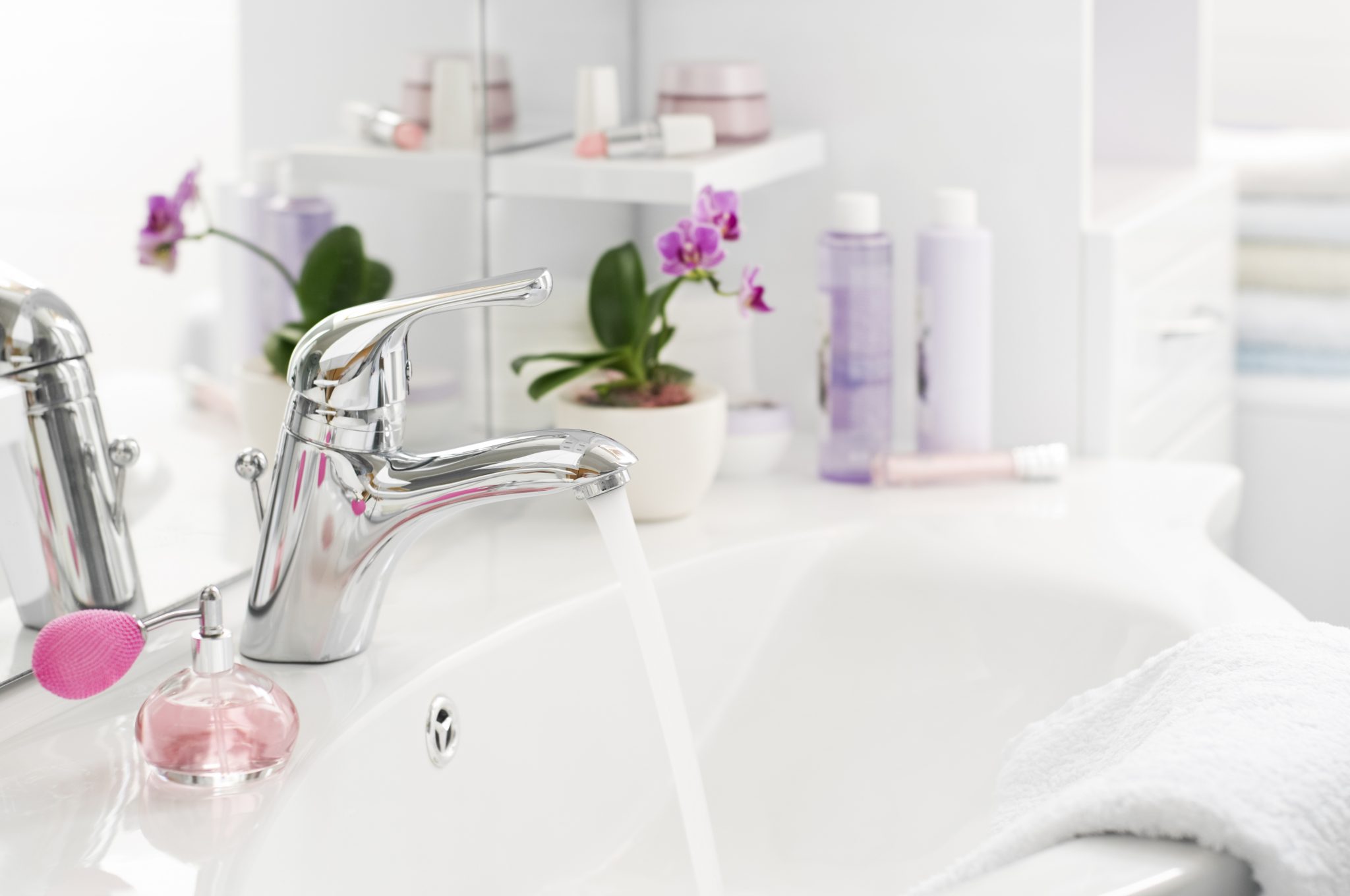 The springtime is an inspiring season for many homeowners. One great way to embrace the change of seasons and welcome the warmer, sunnier weather is by changing up the decor in Columbus Bath Designrooms. Here are some spring decorating tips to help you refresh your master bath:
Add natural touches. One of the best ways to celebrate the season is by bringing in natural touches to use as decor, such as fresh flowers in a simple glass vase, or hang a small wreath made out of fresh greens and flowers. It's a simple way to add decor that provides a delicate, beautiful look, as well as a fresh scent. Another option is to hang a framed print depicting spring flowers or a cheerful landscape.
Lighten it up. Make the bathroom lighter and brighter by switching out a darker shower curtain and darker towels for white or lighter colored ones. A crisp, white shower curtain can give the room a cleaner, more open and airy feeling. Choose white or pastel colored towels with simple floral accents. Swap out the rugs and bath mats for new white ones, as well. If your bathroom has a window, use sheer curtains with blinds for privacy. Let the natural light flow in, as well as the fresh air.
Simplify your style. To give your bathroom a luxurious, spa-like style, keep clutter to a minimum. Bring in storage solutions like small, simple baskets to keep items such as extra towels and personal care products tucked away. Keep the vanity counter cleared off, with the exception of a fresh floral arrangement. By simplifying and hiding away clutter, you'll be able to let a few select decor items become the focus. The less items you have out in the open, the more spacious, minimal, and clean the bathroom is going to feel.
The spring season is one that inspires homeowners to finally open up the windows and bring the outdoors in after many months of cold weather. Spring cleaning the bathroom is the perfect time to lighten up the space and bring in fresh flowers. Give the bathroom a luxurious feeling by keeping it neat, clean, and airy.