by Columbus Bath Design |January 13, 2017 |0 Comments | Bathroom Design, Bathroom Remodeling Tips | master bath
Designing your dream master bath takes time, planning, and skill. You want to get all of the features you desire, as well as a sleek final result that you'll enjoy for years to come. Here are some bathroom remodeling tips to help you get started:
Set your budget. Setting up the budget is the first step in the planning process before tackling any remodel. There are many factors to consider, like labor costs and materials. Decide whether you need to move plumbing in the existing space in order to achieve your desired outcome. If you do, the costs of the remodel will be higher. Add a cushion to your budget and plan to spend a little more than projected in order to get the luxurious master bath that you've always wanted.
Find a skilled contractor. The contractor that you hire to work on your bathroom remodel should come highly recommended. Be sure to ask them for a portfolio so that you can see the work that they have completed for other clients. They should be able to answer any and all questions that you have, and they should be able to stick with your budget and complete the job in a reasonable amount of time.
Choose the features you most desire. List the features that you want to have in your master bath. They may include a claw foot tub, a jetted spa, or a double vanity. Once you know exactly what you want, then you can begin to look for available options. Create a sleek design that fits well in the space that you have.
Take your time. When it comes to creating a luxury master bath, you want to take your time. Be sure that you get everything you want in the final result. Don't settle for lower quality materials or a look that you don't love. Remember that a remodel is your opportunity to create your dream space.
by Columbus Bath Design |April 23, 2016 |7 Comments | Bathroom Remodeling, Bathroom Remodeling Materials, Bathroom Remodeling Tips, Bathroom tips, Full Bathroom Remodel, homeowners, Tips for the Home, Uncategorized | bathroom tips, Columbus Bath Designrooms, homeowners, master bath, tips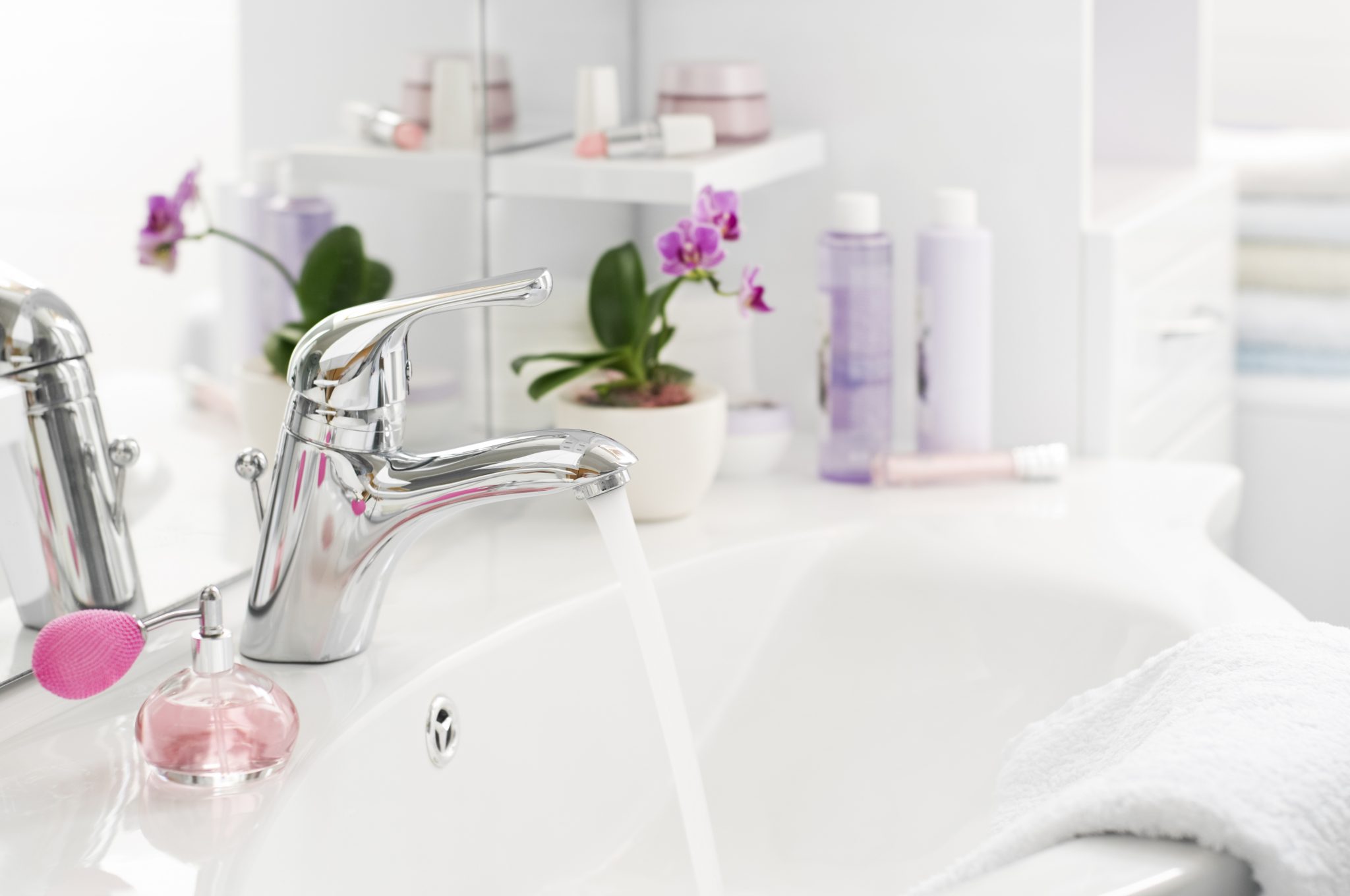 The springtime is an inspiring season for many homeowners. One great way to embrace the change of seasons and welcome the warmer, sunnier weather is by changing up the decor in Columbus Bath Designrooms. Here are some spring decorating tips to help you refresh your master bath:
Add natural touches. One of the best ways to celebrate the season is by bringing in natural touches to use as decor, such as fresh flowers in a simple glass vase, or hang a small wreath made out of fresh greens and flowers. It's a simple way to add decor that provides a delicate, beautiful look, as well as a fresh scent. Another option is to hang a framed print depicting spring flowers or a cheerful landscape.
Lighten it up. Make the bathroom lighter and brighter by switching out a darker shower curtain and darker towels for white or lighter colored ones. A crisp, white shower curtain can give the room a cleaner, more open and airy feeling. Choose white or pastel colored towels with simple floral accents. Swap out the rugs and bath mats for new white ones, as well. If your bathroom has a window, use sheer curtains with blinds for privacy. Let the natural light flow in, as well as the fresh air.
Simplify your style. To give your bathroom a luxurious, spa-like style, keep clutter to a minimum. Bring in storage solutions like small, simple baskets to keep items such as extra towels and personal care products tucked away. Keep the vanity counter cleared off, with the exception of a fresh floral arrangement. By simplifying and hiding away clutter, you'll be able to let a few select decor items become the focus. The less items you have out in the open, the more spacious, minimal, and clean the bathroom is going to feel.
The spring season is one that inspires homeowners to finally open up the windows and bring the outdoors in after many months of cold weather. Spring cleaning the bathroom is the perfect time to lighten up the space and bring in fresh flowers. Give the bathroom a luxurious feeling by keeping it neat, clean, and airy.
by Columbus Bath Design |January 17, 2016 |0 Comments | Bathroom Remodeling, Bathroom Remodeling Tips, homeowners, Uncategorized | homeowners, master bath, remodeling, remodeling tips, tips
A Master bathroom is no longer simply areas where one showers and quickly gets ready for the day ahead. In the last decade they have become a place to relax and escape from the world. An aspect of indulgence, once the province of day spas, has crept into master baths. If you are considering a master bath remodel, luxury may be incorporated into any design, even if your space is small.
No material is too luxurious or unusual for a master bath. Consider natural stone such as travertine or even marble for walls and floors. Marble or high-end granite countertops are also in demand. If you're not sure what your style is, take a look at the examples in our showroom and let one of our designers walk you through the possibilities. The only limit is your imagination.
Master baths have undergone some changes in the last decade. Once all the rage, giant tubs with sophisticated jet controls have now fallout out of favor, replaced by custom showers with many different types of showerheads and sprays, ranging from overhead installations to hand-held European-type sprays and everything in between. Add a fancy built-in seat along with a zero-threshold entrance and you have a relaxing retreat where you can even partake in a steam bath if you so desire.
Eliminating double sinks is another trend. Many homeowners have found that a single sink is sufficient in the master bath, reducing plumbing fixture costs while providing more counter space. The money saved may be put towards other luxurious extras such as a tower warming drawer or a towel warming rack that will keep you cozy after stepping out of the shower. Another hot idea is to install radiant heat under flooring to keep your feet warm on cold winter mornings. Don't forget the lighting. For the ultimate look, install an overhead chandelier with a dimmer to create an elegant feeling.
Columbus Bath Design Systems of Ohio is here to help you make the most of your bathroom remodel. Visit our showroom today, or contact us, to explore the many options available to you.